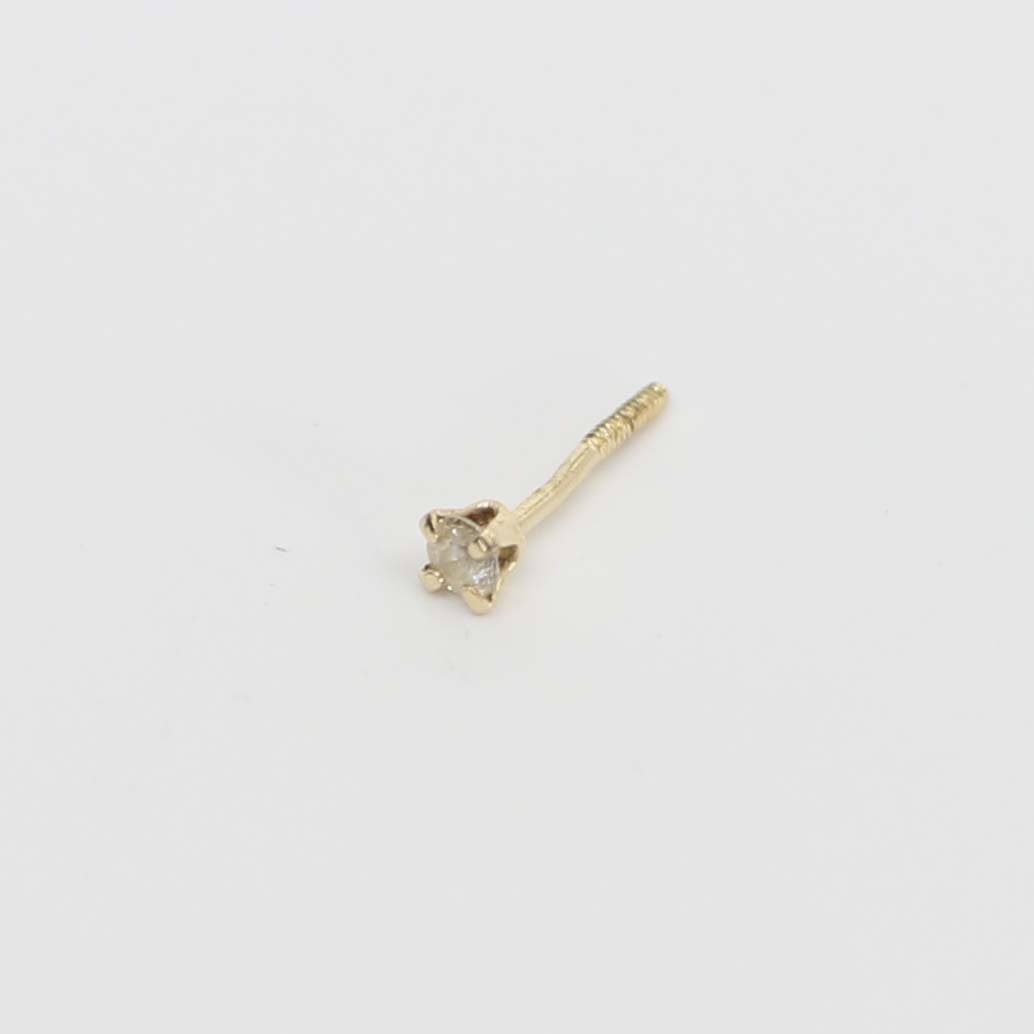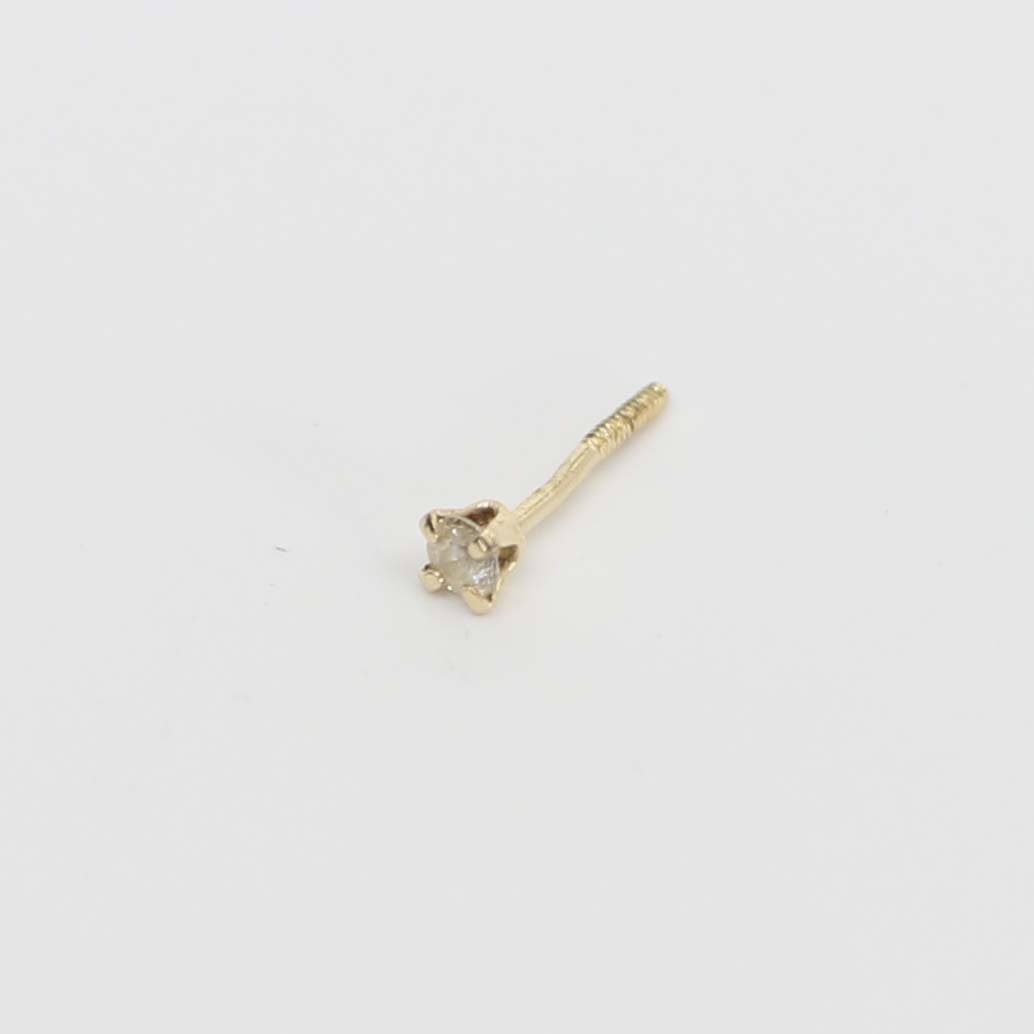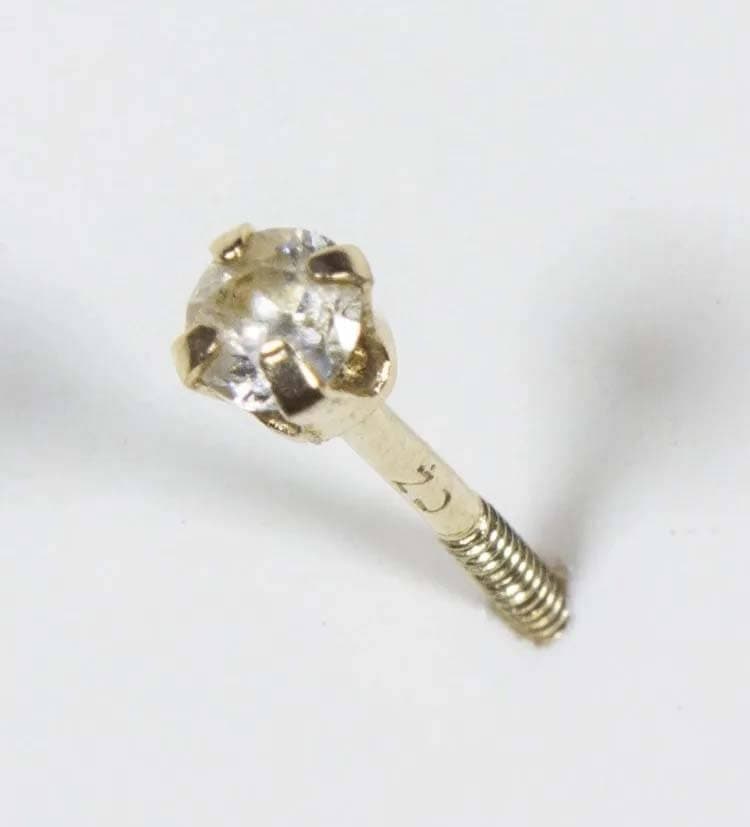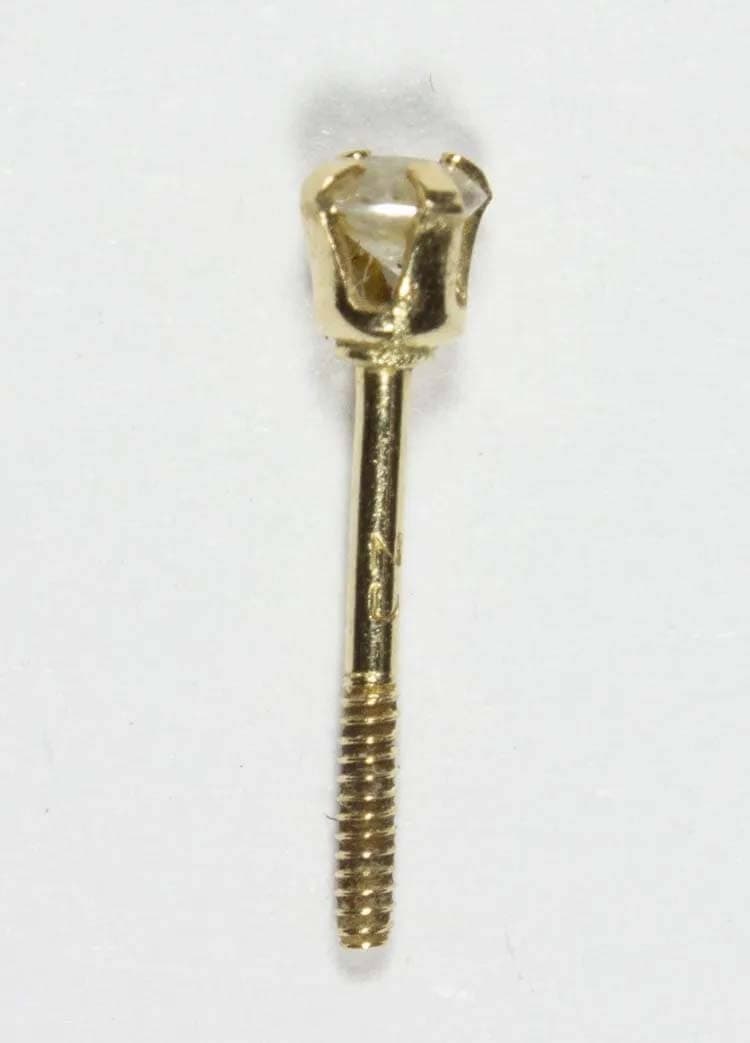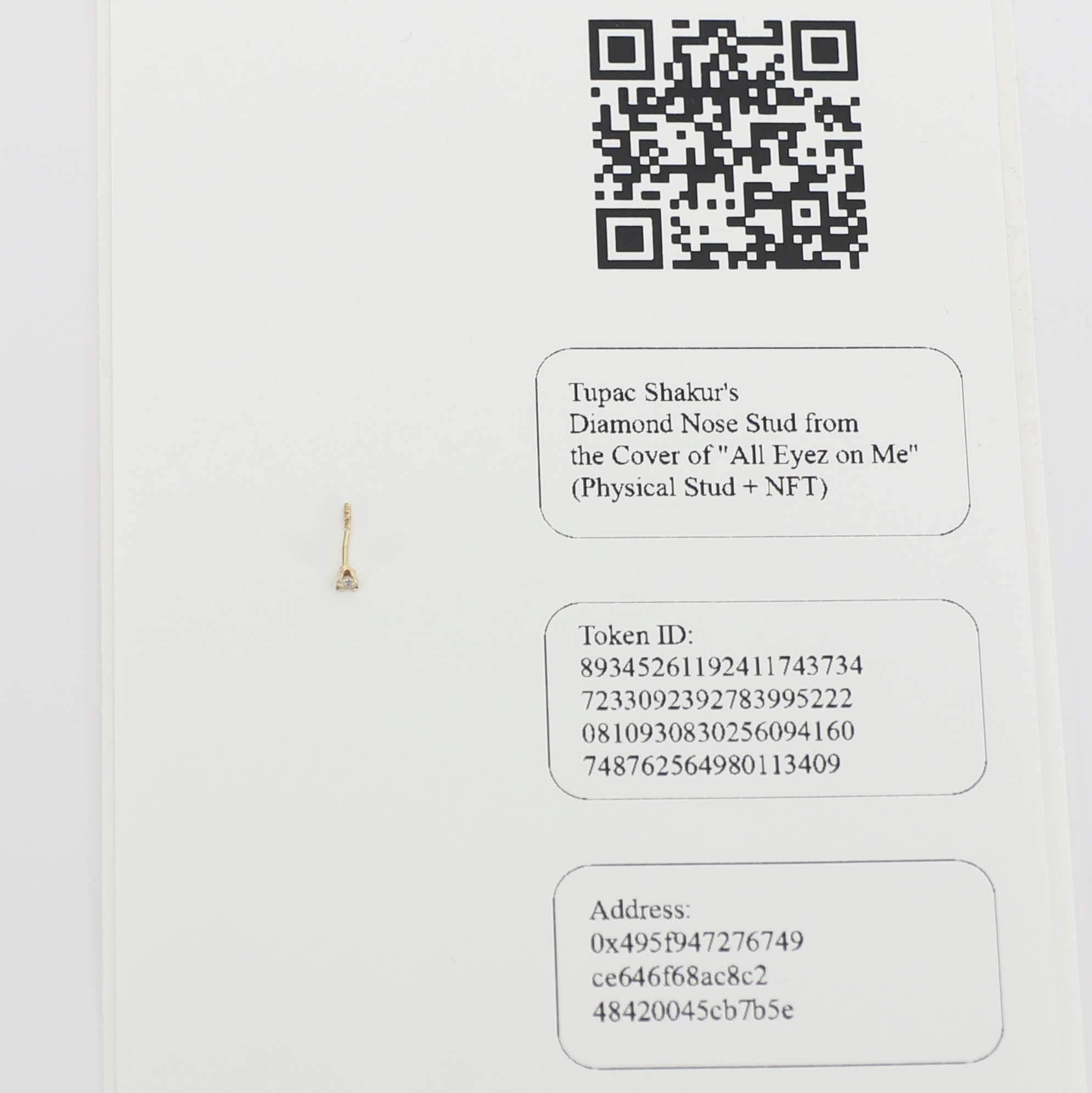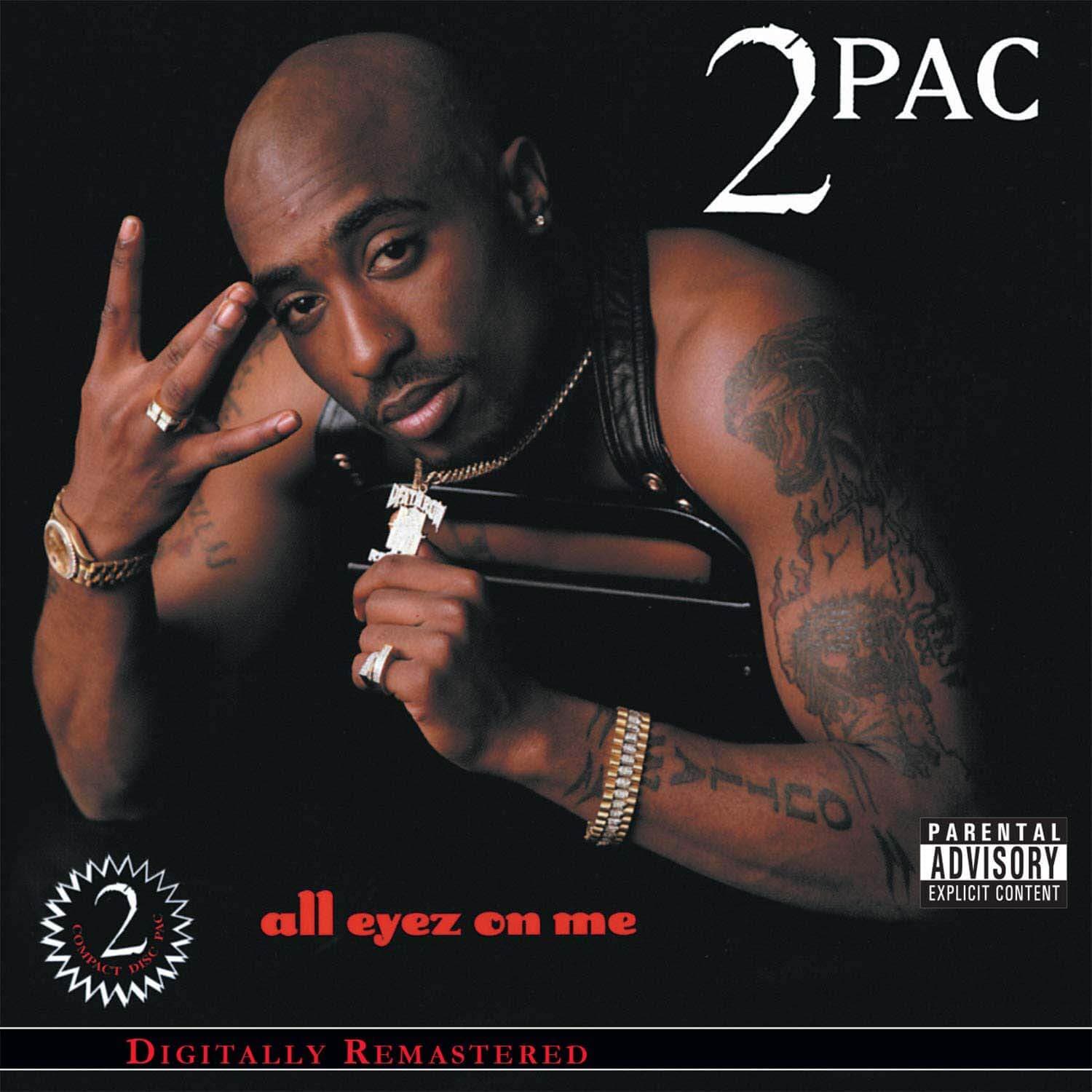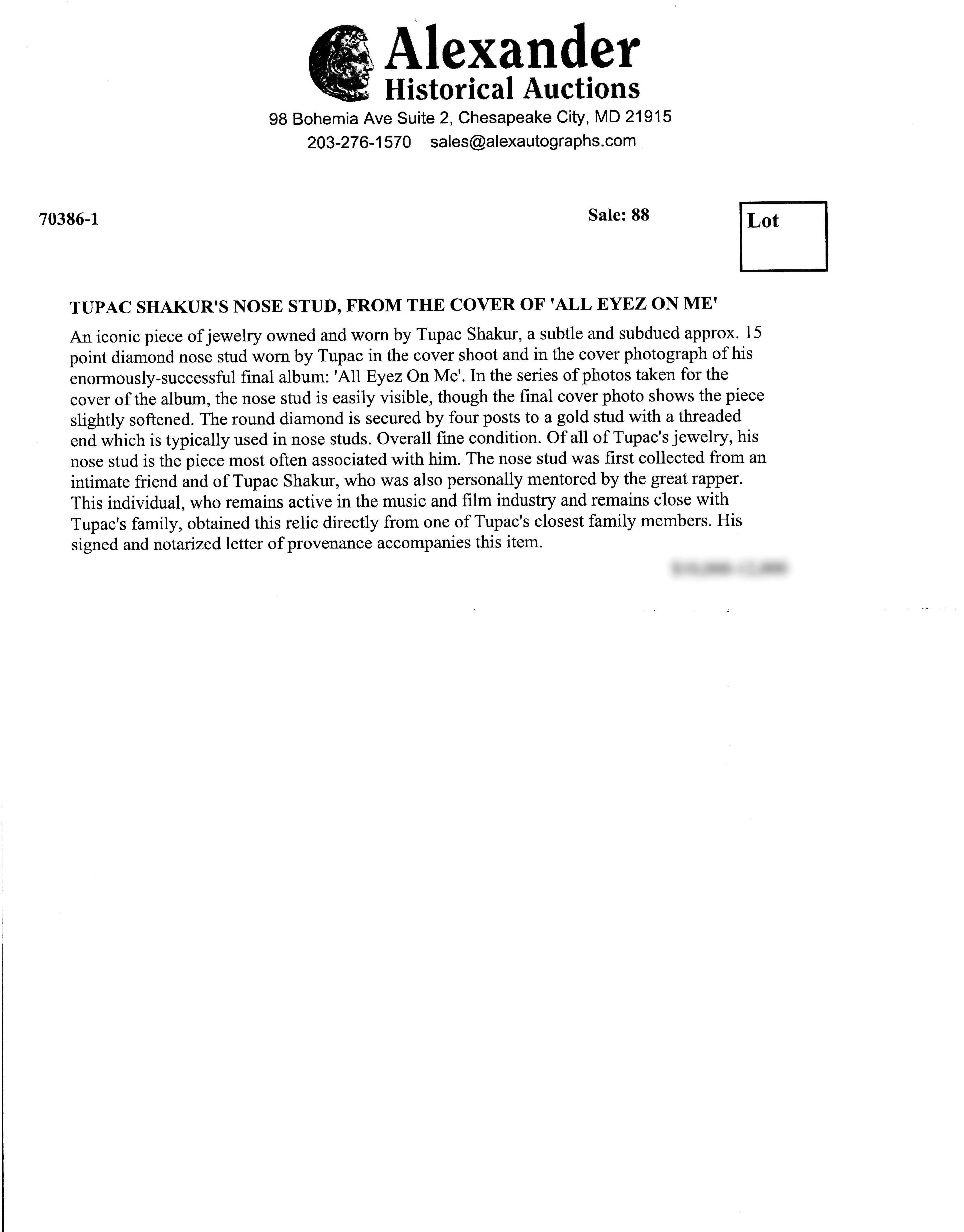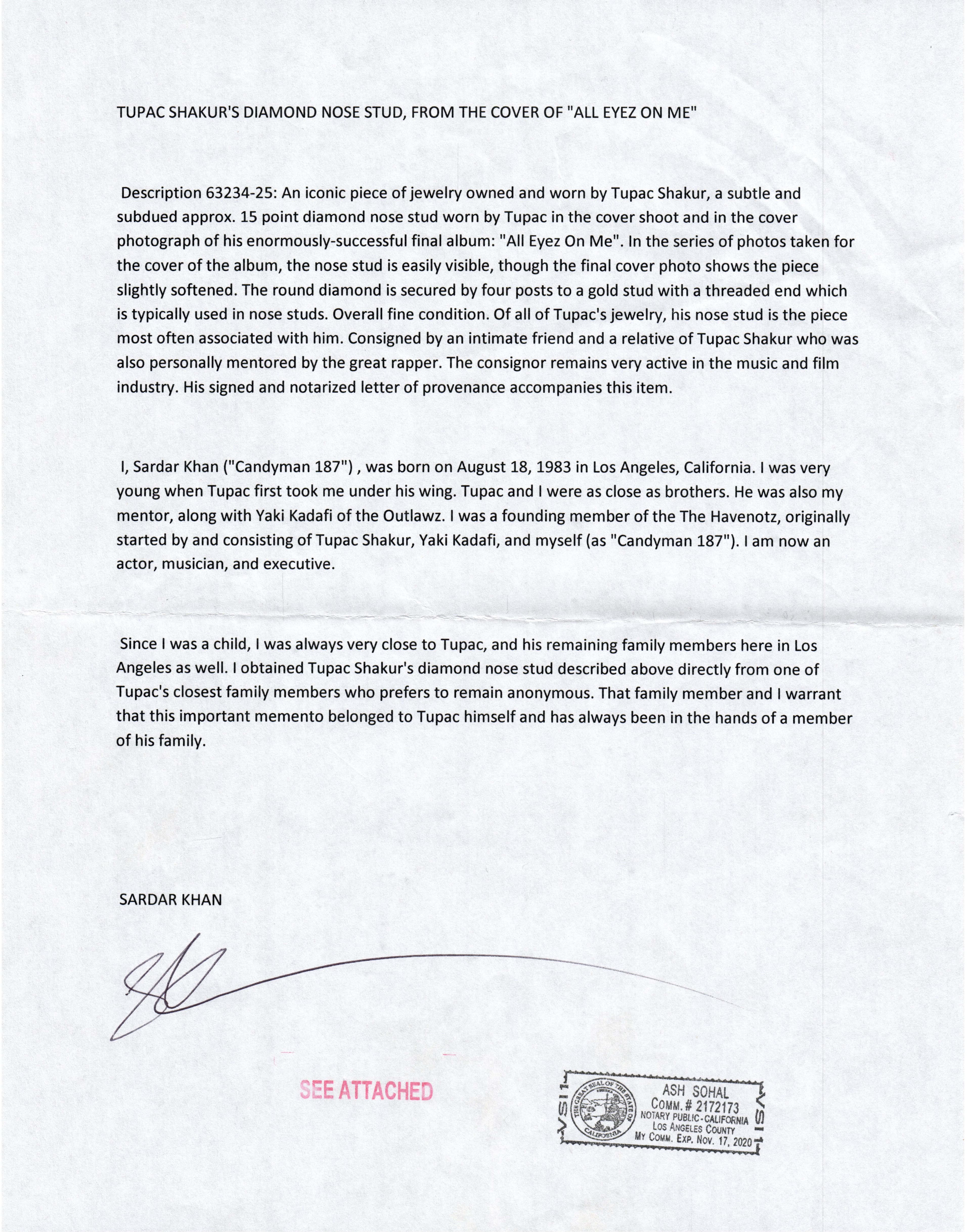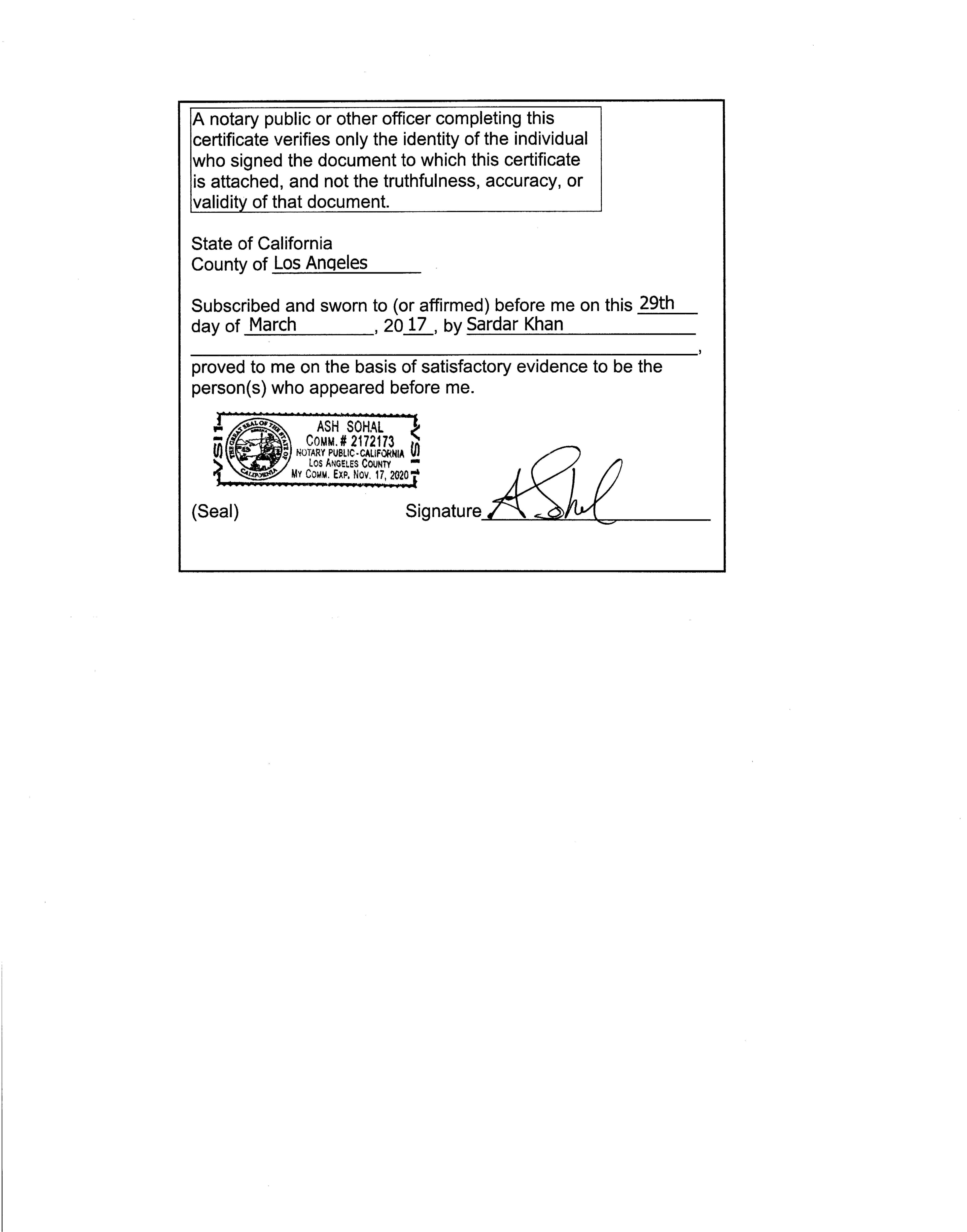 NFT
Tupac Shakur's Diamond Nose Stud from the Cover of "All Eyez on Me" (Physical Stud + NFT)
Last sold 5 ETH
Duchamp's is proud to offer Tupac Shakur's Diamond Nose Stud from the cover of his Final Studio Album "All Eyez on Me".
The purchaser will receive the physical diamond stud, the asset's authenticity & provenance documentation, and this NFT. The NFT is the digitized and legally-binding property title for the diamond Stud.
An iconic piece of jewelry owned and worn by Tupac Shakur, a subtle and subdued approx. 15 point diamond nose stud worn by Tupac in the cover shoot and in the cover photograph of his enormously-succesful final album: "All Eyez On Me". In the series of photos taken for the cover of the album, the nose stud is easily visible, though the final cover photo shows the piece slightly softened. The round diamond is secured by four posts to a gold stud with a threaded end which is typically used in nose studs. Overall fine condition. Of all of Tupac's jewelry, his nose stud is the piece most often associated with him.
Tupac's Diamond Nose Stud was purchased by its current owner from Alexander Historical Auctions. It was consigned to Alexander Historical Auctions by an intimate friend and relative of Tupac Shakur who was also personally mentored by the great rapper. This original consignor remains very active in the music and film industry. His signed and notarized letter of provenance accompanies this item.
Authenticity
Certified
NFT Edition
1/1
Year of Release
1996
Condition
Worn, Tupac Shakur