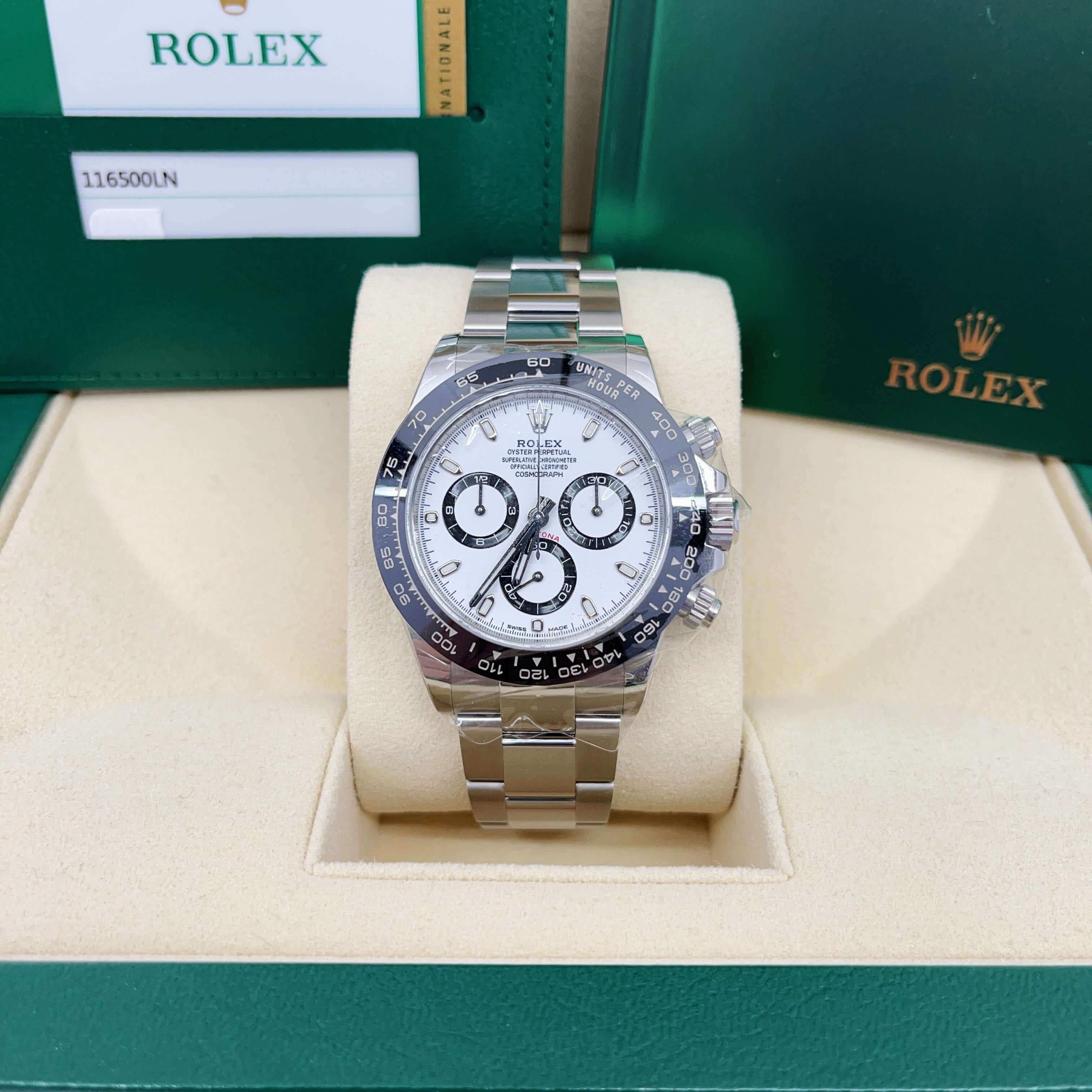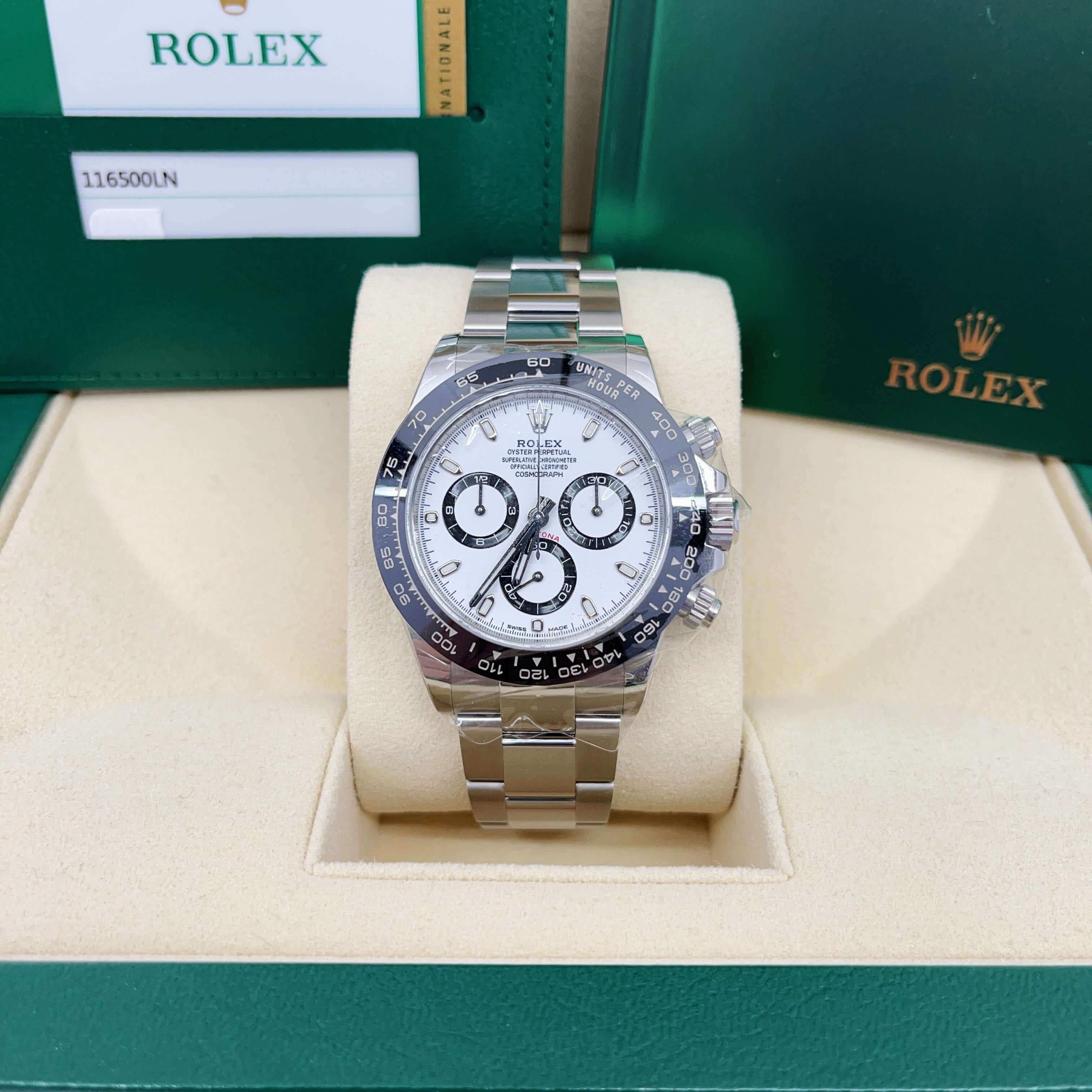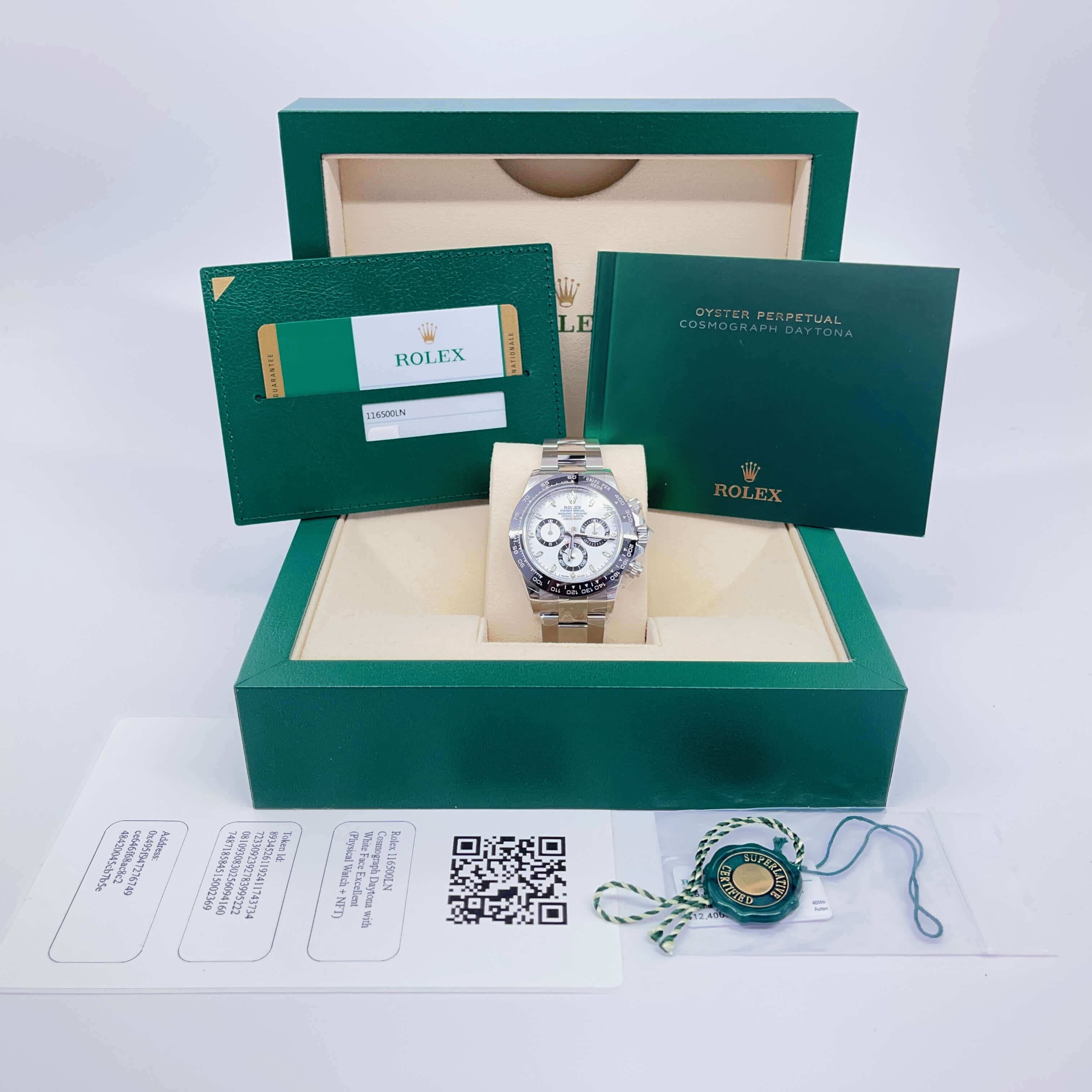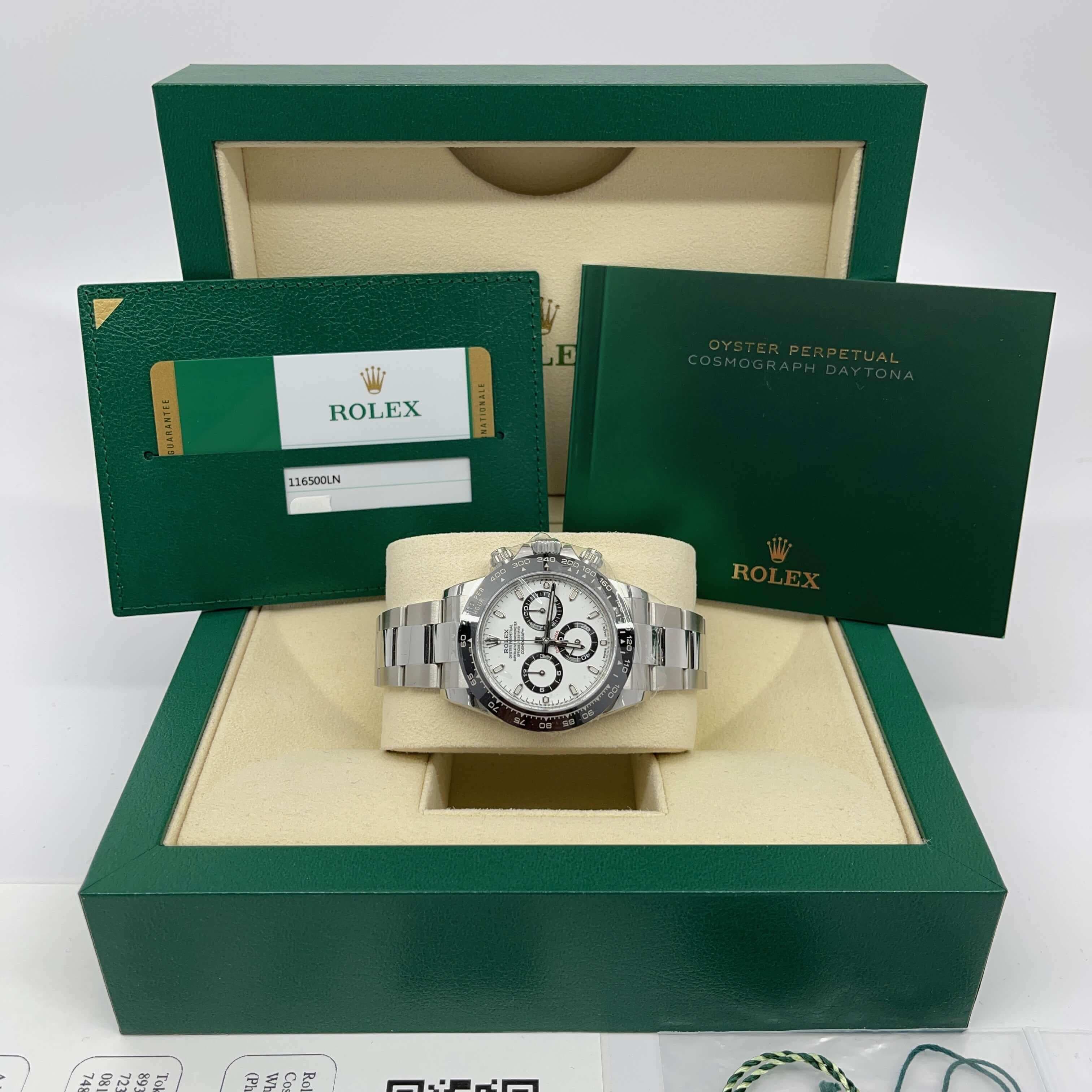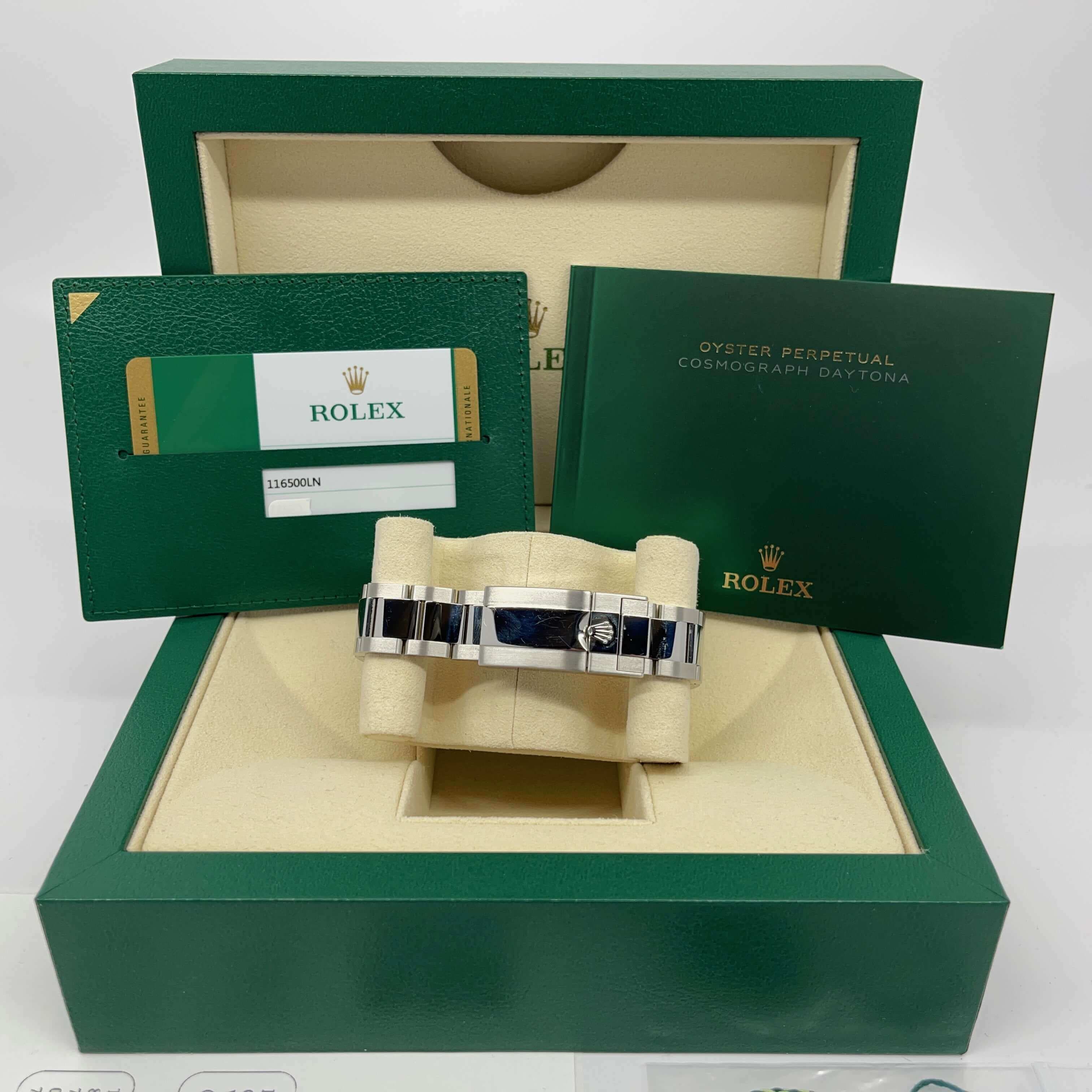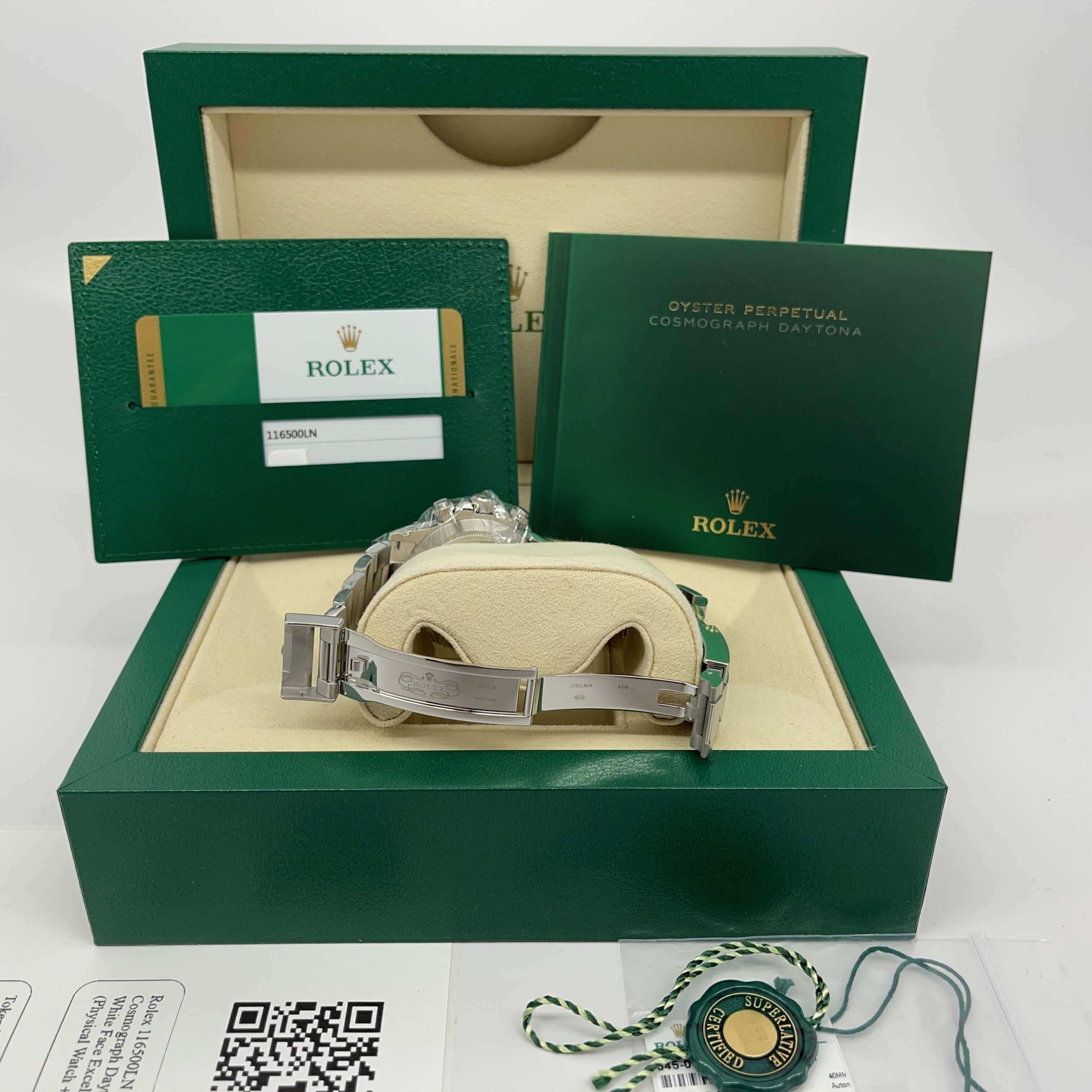 NFT
Rolex 116500LN Cosmograph Daytona with White Face Excellent (Physical Watch + NFT)
Last sold $37,000.00 USDC
Duchamp's is proud to offer this immaculate Rolex 116500LN Cosmograph Daytona with White Face in Excellent condition for auction in partnership with OpenSea. The winner of the auction will receive both the physical watch and an NFT. The NFT is the digitized and legally-binding title of ownership for the watch.
Originally introduced in 2016 at the watch industry's most prestigious showcase – Baselworld – Rolex took the industry by storm. The refreshed Daytona 116500LN was by far the most talked-about watch release and is still the most highly sought-after Rolex on the market. With a minimum 5 year waitlist, purchasing a 116500LN from Rolex is practically impossible and secondary market prices reflect its rarity and demand.
This 2019 116500LN is in Excellent Condition and has sits in its wooden Rolex Green Wave Box with all associated papers since originally purchased. The Daytona has been a favorite on the wrists of cultural legends such as Eric Clapton, John Mayer, Jay-Z, and Paul Newman, whose 1968 Daytona fetched a record-setting $17.8 million at auction in 2017. Putting one for the first time, you become one with the watch whose notoriety and desirability has transcended through time to become a cultural icon.
Please Note: to prevent fraud, the serial number for this watch is only viewable by its owner and can be accessed in Unlockable Content.
Authenticity
Certified
NFT Edition
1/1
Year of Release
2019
Material
Stainless Steel
Country of Release
United States
Condition
Excellent
Brand
Rolex
Bezel
Ceramic
Serial Number Verification
To prevent fraud, the serial number for this watch is only viewable by its owner and can be accessed via Unlockable Content on OpenSea.
If you are the owner of this watch, you can verify that it is linked to this Property Title NFT by entering its serial number below. Entering your serial number sends it directly to Duchamp's server for verification and does not expose it publicly, maintaining maximum privacy and security.