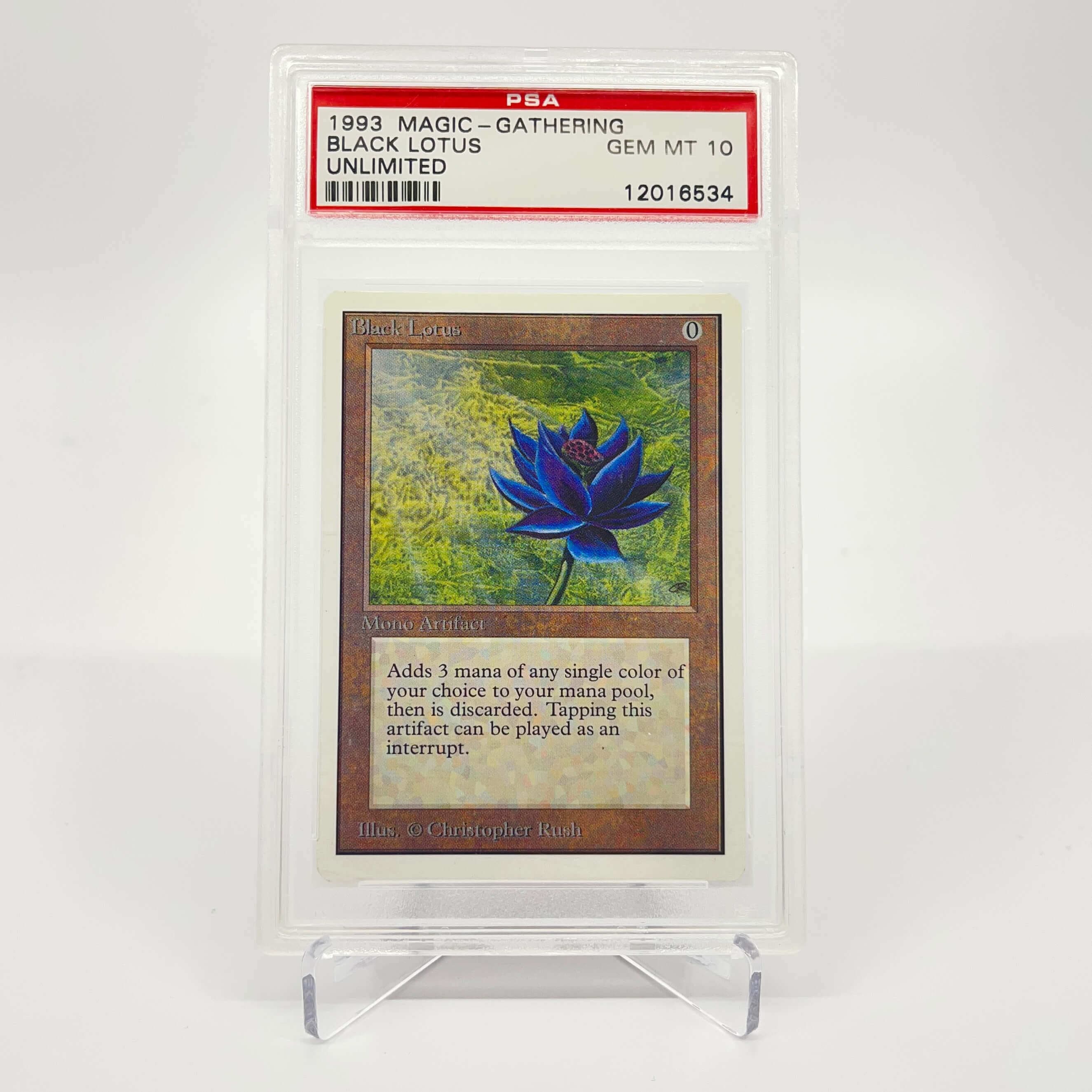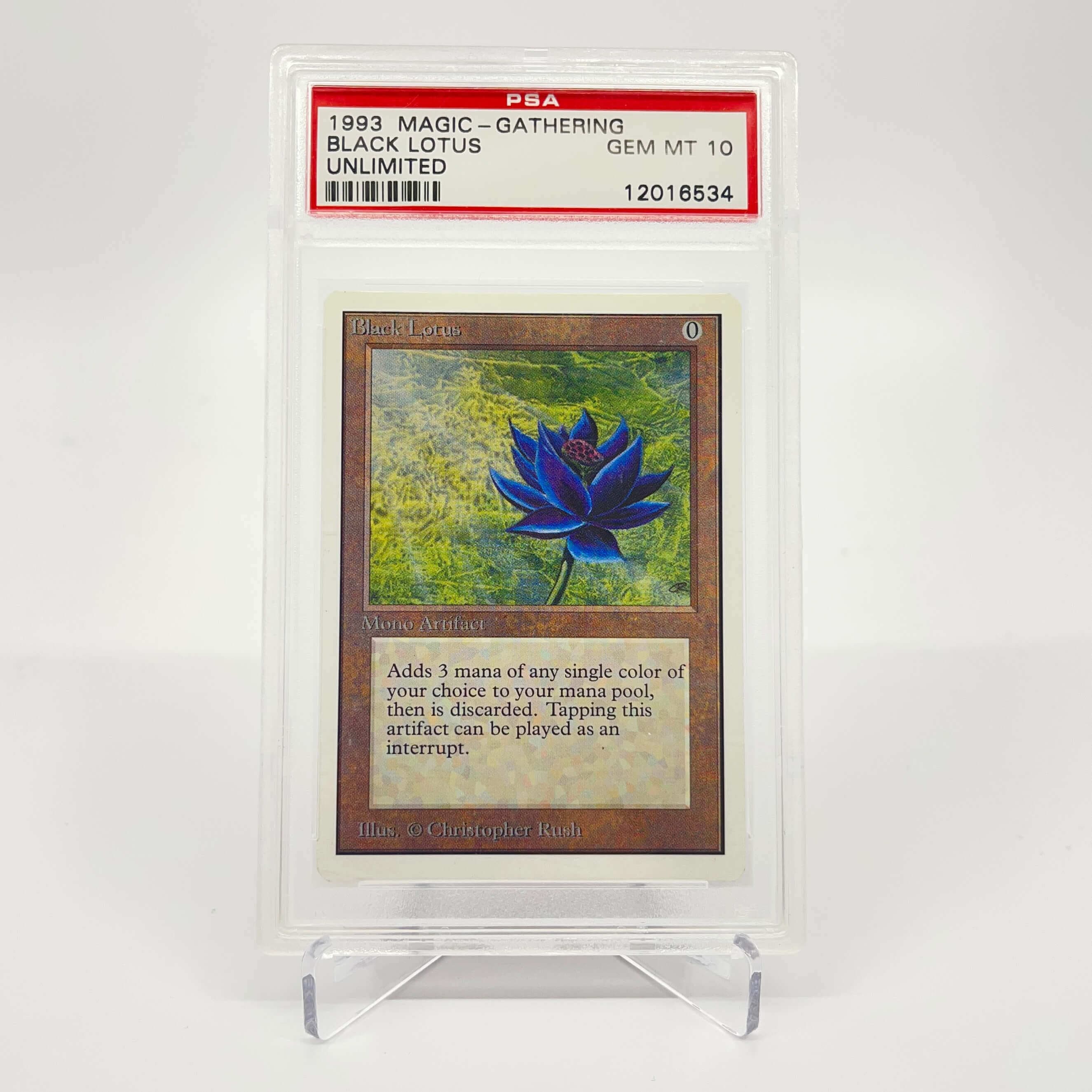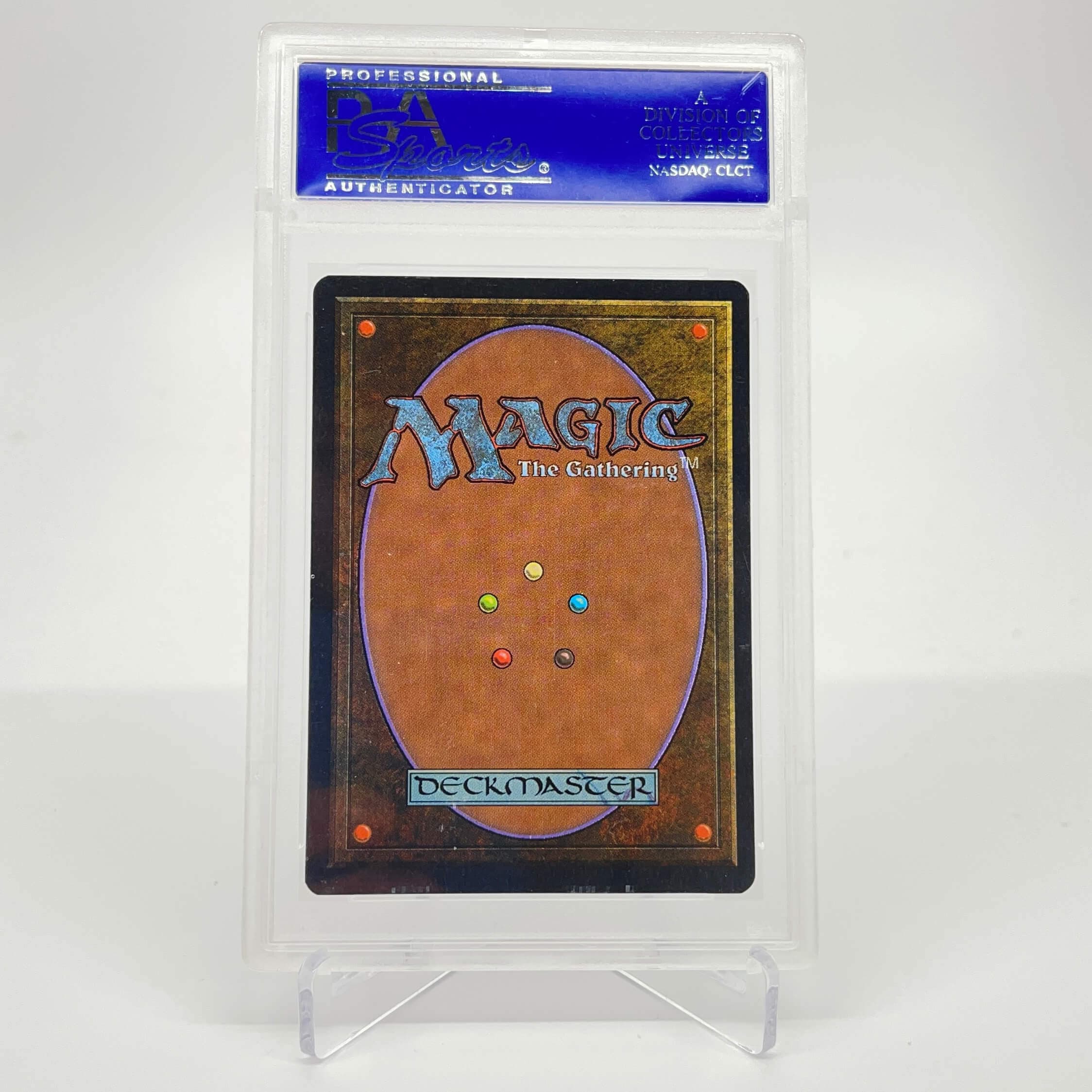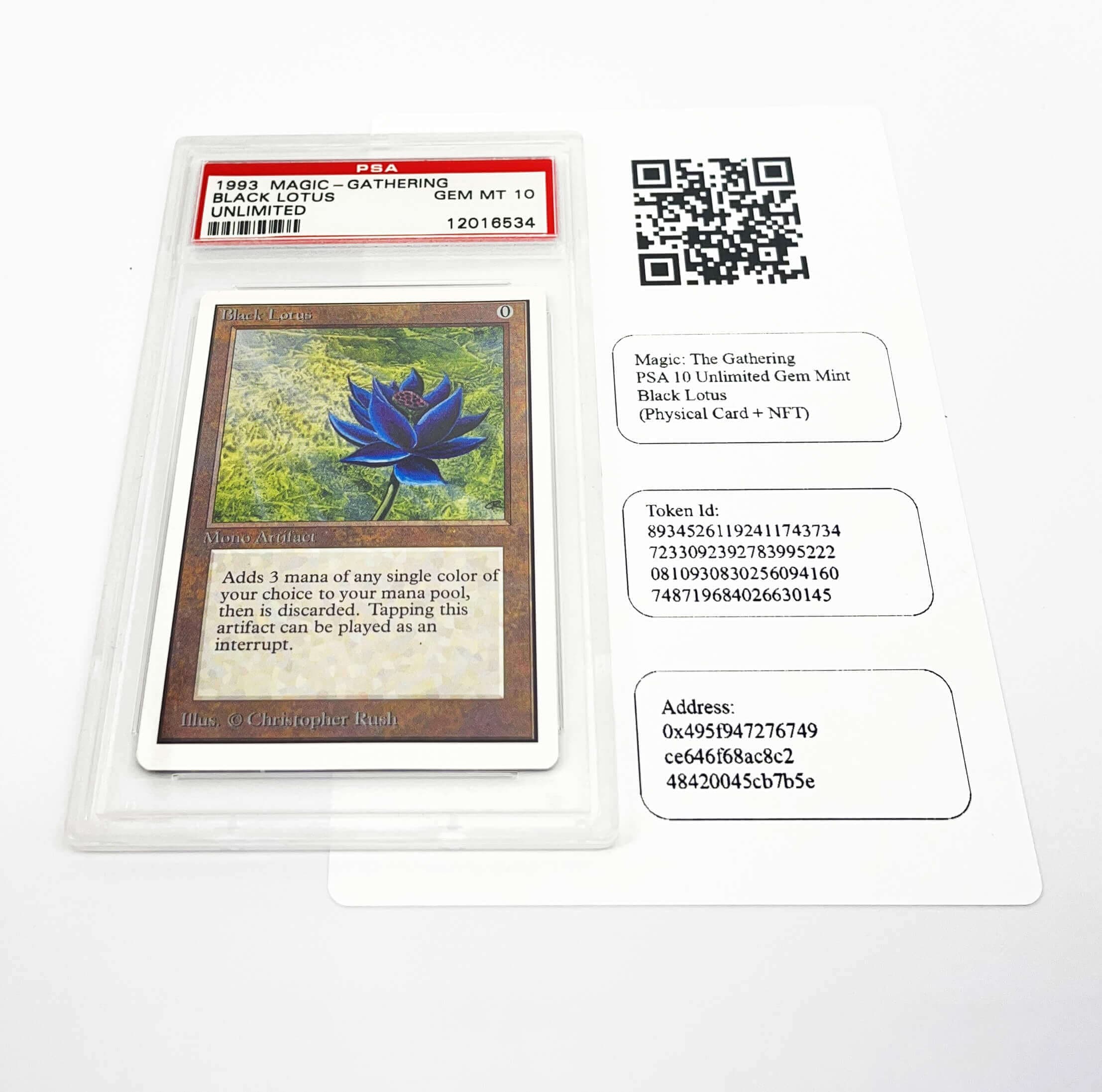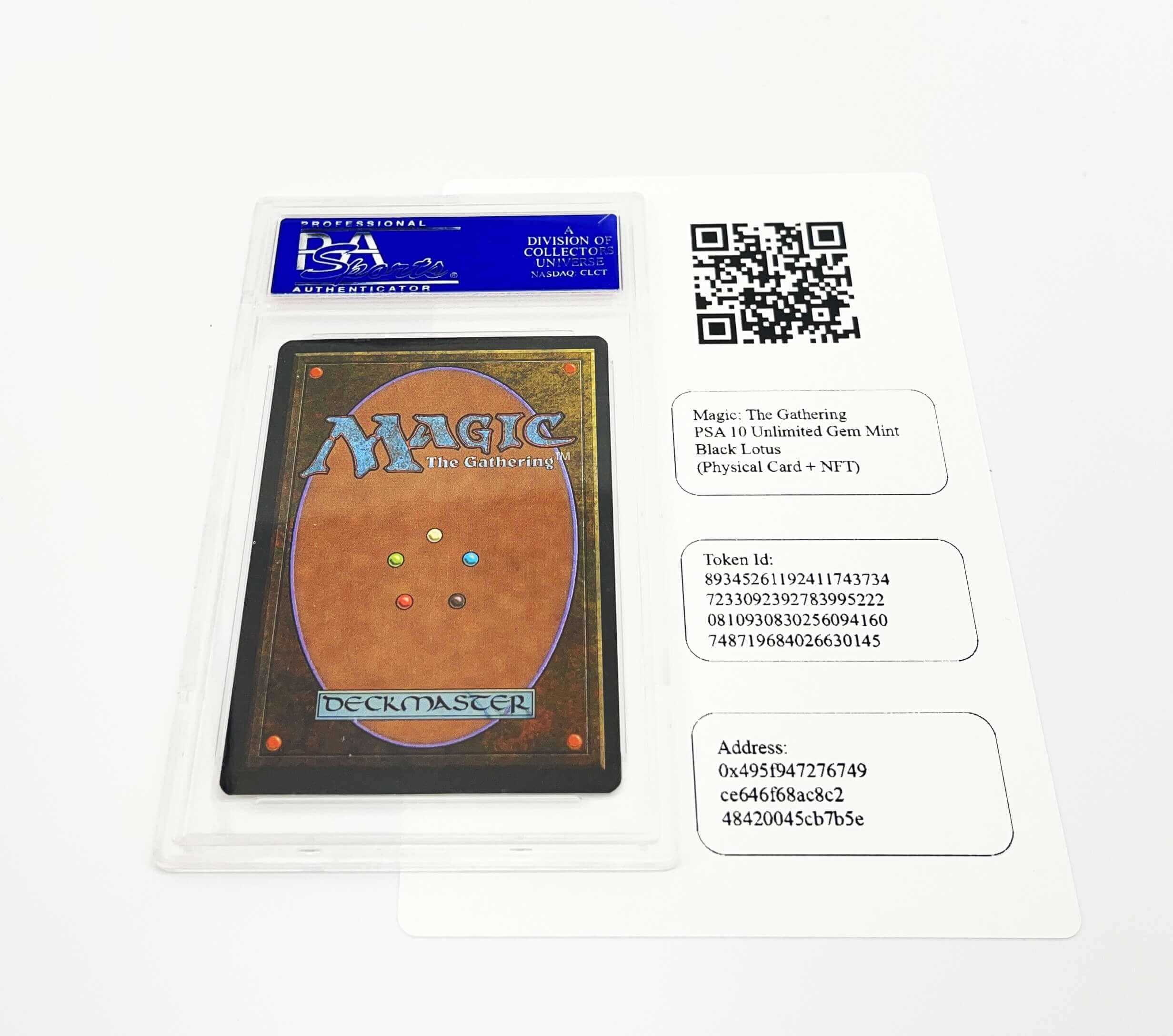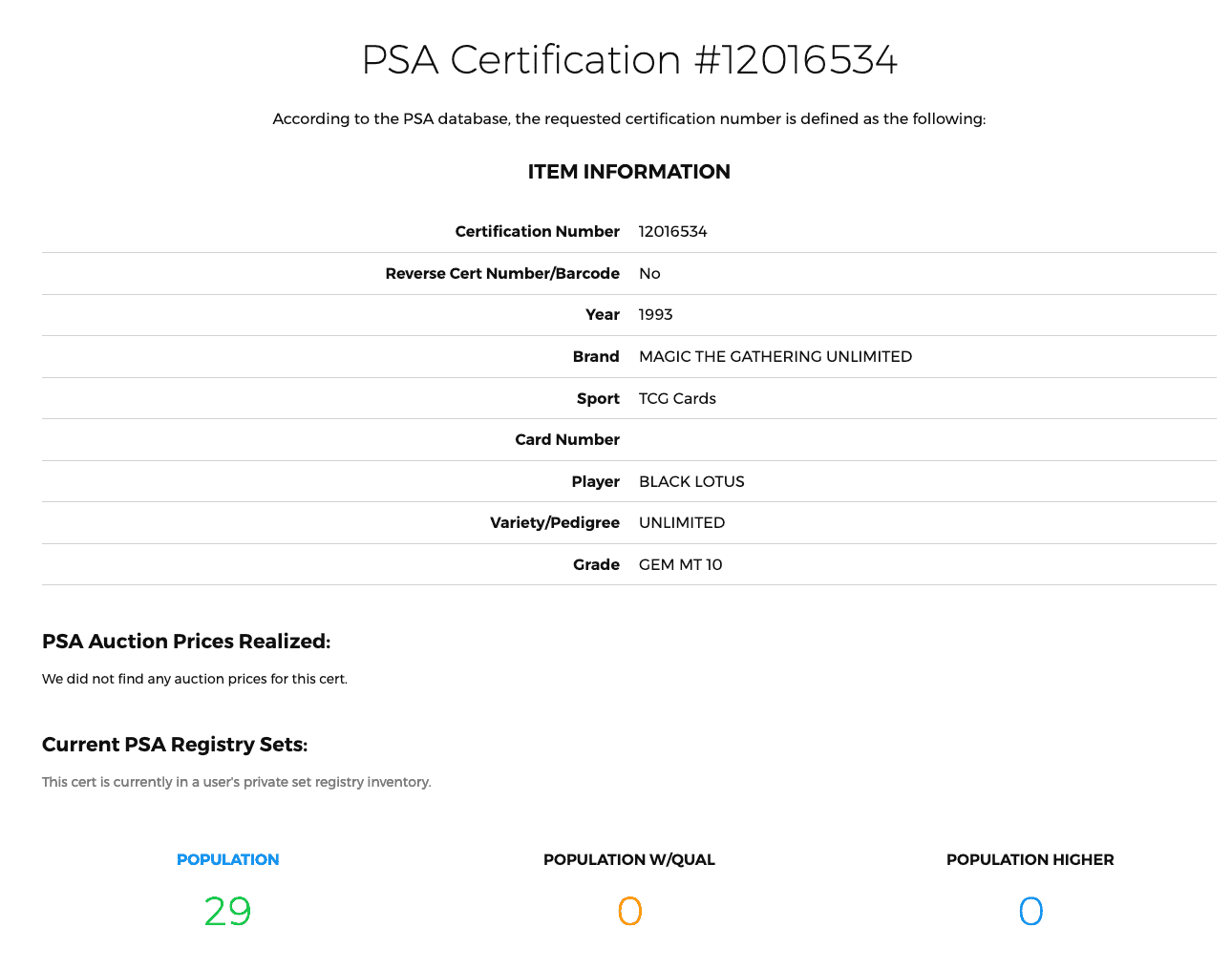 NFT
Magic: The Gathering PSA 10 Unlimited Gem Mint Black Lotus (Physical Card + NFT)
Last sold $85,000.00 USDC
Duchamp's is proud to offer this immaculate Magic: The Gathering PSA 10 Unlimited Gem Mint Black Lotus for auction in partnership with OpenSea. The winner of the auction will receive both the physical card and an NFT. The NFT is the digitized and legally-binding title of ownership for the card.
Released in 1993 by Wizards of the Coast, Black Lotus is Magic: The Gathering's most iconic card. This Unlimited Black Lotus is 1 of 29 to receive the highest possible grade – 10 Gem Mint – from PSA, the largest and most trusted third-party grading company in the world. Printing of Unlimited cards was rushed by Wizards of the Coast, resulting in numerous imperfections, ink dots, and roller lines throughout the set, making this perfect print extremely rare and ultra valuable.
This card has been meticulously stored and professionally maintained by a single owner since it was graded in the early 2000s. At the pinnacle of Magic: The Gathering and with a perfect 10 Gem Mint grade, this Black Lotus is in the top echelon of cultural assets.
Authenticity
Certified
NFT Edition
1/1
Creator
Wizards of the Coast
Country of Release
United States
Brand
Magic: The Gathering
Year of Release
1993
Condition
Gem Mint 10
Graded
PSA
Serial Number
12016534